Introduction
St. Louis County is a major destination for recreational activity and leisure not only within Minnesota, but nationwide. From the City of Duluth and the North Shore of Lake Superior north to Lake Kabetogama, Voyageurs National Park, and the Boundary Waters Canoe Area Wilderness, the county has unique assets that will continue to spur its thriving tourism industry. While tourism does support local employment, it most notably brings into the county investment in real estate, lodging, retail, and other industry sectors. To put a scale to the level of investment, Duluth alone experienced an approximate $957 million economic impact from indirect and direct tourism spending in 2015 (Duluth News Tribune). Strategies within this Plan aim to create an environment that will further encourage investment from tourism. This chapter focuses on the foundational elements of tourism in St. Louis County, including outdoor recreational activities and lodging.
Fishing and Hunting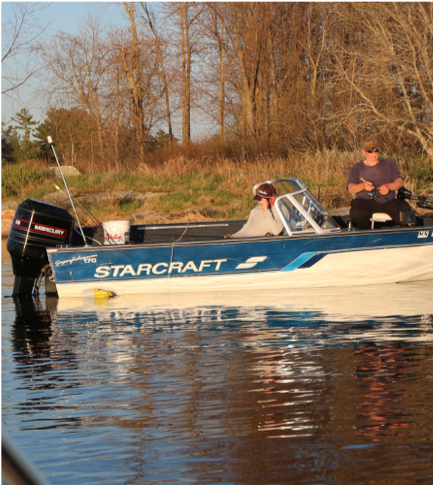 Public input received throughout development of the County Comprehensive Land Use Plan reaffirmed local support for fishing, hunting, and related activities. For many, fishing and hunting is not simply an important recreational activity, but an aspect of local culture that predates the arrival of European explorers and settlers.
This Plan supports continued fishing, hunting and related activities primarily through the Future Land Use Maps. Locations designated for more intensive development, such as residential subdivisions or industry, are focused only in select areas that have appropriate infrastructure and services. Over 95 percent of the county's land area subject to county land use authority is designated either Forest and Agriculture or Natural Area on the Future Land Use Maps. These areas include the county's expansive forests, wetlands, and agricultural areas, where larger lot sizes are encouraged. These are privately-owned areas, which are traditionally utilized for hunting and fishing.
State Department of Natural Resource (DNR) designated Natural Environmental Lakes are all categorized as Natural Areas on the Future Land Use Maps. This designation includes a 150-foot setback from the shoreline of Natural Environment Lakes, consistent with the DNR's minimum requirement for structure setbacks. All DNR-designated trout streams within the county are also categorized as Natural Areas on the Future Land Use Map, with a 150-foot setback from the stream centerline. Further protection of these lakes and streams is intended to improve water quality and thus improve fishing opportunities.
Implementation Actions
Several actions in the Recreation & Tourism Goals, Objectives, & Implementation aim to improve public access to the county's lakes and to encourage the continued enforcement of existing shoreland regulations that aim to protect water quality. The emphasis on water quality is an aspect of many of this Plan's implementation actions because of the importance of sustaining fishing and other water-based recreational activities.
Lake Access
Much public input noted the importance of existing public access points to the county's lakes. Many of these access points were noted as poorly maintained and have limited ramp space and parking. State and federal agencies, including the Minnesota DNR and the U.S. Forest Service, manage public access to lakes. There is an opportunity for increased coordination with these agencies. In addition to working with the responsible entities to improve existing access sites, the county will also review ways that connections to boat access sites might be improved—this is especially applicable for county right-of-way that controls vehicle access to these areas.
Trails
The county's vast recreational trail system caters to various user types, including snowmobiles, equestrians, ATVs, mountain biking, hiking, skiing, and other users as detailed in the Land Use Report. The trail system is an invaluable asset to the county that supports significant recreational activity and investment on a year-around basis. While St. Louis County does not typically build or maintain trails, it is the Local Unit of Government (LGU) sponsor of many trail systems comprising approximately 463 miles. In addition to designated trail use, Minnesota has experienced growing interest in off-trail riding, with equipment manufacturers responding to meet demand (e.g., crossover sleds).
Concerning the recreational and resulting economic importance of trails to the county, its active involvement with the agencies and organizations that are directly involved in trail development and maintenance is critical. The county's role in the improvement, maintenance, and promotion of trail systems throughout the county can be enhanced in a number of ways:
Encourage the diverse collection of trail organizations and government agencies responsible for trail development and maintenance to collaborate where possible.
Provide assistance to trail organizations and government agencies through county staff time and technical assistance, such as digital mapping (GIS) assistance.
Leverage mobile mapping applications such as Polaris Ride Command to share trip data, improve trail maps, and document trail issues for snowmobiles and ATVs. With the popularity of off-trail riding increasing, this could also be a good tool for gathering ridership data for off-trail areas.
Leverage the county's outstanding GIS resources to create a trail mapping depository that includes information about trails for all user types, county-wide (including all permitted federal, state, and other local trails).
Develop a stronger understanding of the importance trails play as a part of the county's tourism economy, and thus learn how to further leverage trail opportunities in the county to promote tourism and related investments in St. Louis County. Work with trail organizations and public agencies to analyze trail user data and economic impact.

County Involvement in Outdoor Recreation
Input received in the development of the County Comprehensive Land Use Plan consistently noted the importance of outdoor recreation as a critical aspect of future land use and economic opportunity, especially for the county's small communities. As a follow-up to the Plan, the county will need to determine its desired level of involvement in promoting outdoor recreation. For example, would the county be satisfied by promoting recreational opportunities by leveraging its existing GIS mapping resources? Or, in addition, would the county more actively support the improvement of recreational opportunities, such as trails, campgrounds, or lake and river access points? Further outreach and coordination internally and with the county's communities is needed to answer this last question. Long-term, dependable funding sources would also need to be identified.
Lodging Industry
Like other counties, St. Louis County's lodging industry is diverse. Lodging includes hotels, resorts, commercial use of private homes (bed and breakfasts and vacation rentals), and campgrounds (RV and tent sites). The lodging industry is foundational to county tourism and recreation in that the quantity and quality of lodging can significantly influence tourists' decisions to visit the county. Input received through development of this Plan identified the need to continue to support the lodging industry, including the need to ensure regulations are equitable throughout the industry. In particular, demand was noted for RV and tent campgrounds and that the county should support the development and expansion of such campgrounds within the confines of existing regulations.
The industry also has tremendous financial implications to the local economy, as well as county and other local government revenue. In addition to property and sales taxes that many lodging businesses generate, local lodging taxes are collected (3 percent) in the following coverage areas: Iron Range Tourism Bureau (Iron Range cities), Visit Ely (Ely and surrounding area), and Visit Duluth (Duluth and surrounding area). By law, lodging tax receipts must be used to promote the area in which they are collected, often through activities such as advertising, public relations, and related services.
Vacation Rental Regulations
It is important to distinguish the differences between how the different components of the lodging industry are regulated and taxed. Hotels, resorts, bed and breakfasts, and private campgrounds all have clearly defined state and local regulations and taxation requirements. For vacation rentals, state and local regulations and taxing requirements are less clearly defined or are devoid in some respects. For this reason, many counties in Minnesota have taken steps to create clear local regulations and taxing requirements for vacation rentals. Regional examples of local vacation rental regulations can be found in Lake and Aitkin Counties, as well as the City of Duluth.
Public input received during development of the County Comprehensive Land Use Plan was strongly in support of looking at ways to improve the regulation of vacation rentals due to concerns such as overcrowding (and resulting traffic, parking, wastewater, noise, and other issues), loss of local revenue, and regulatory fairness with the rest of the lodging industry.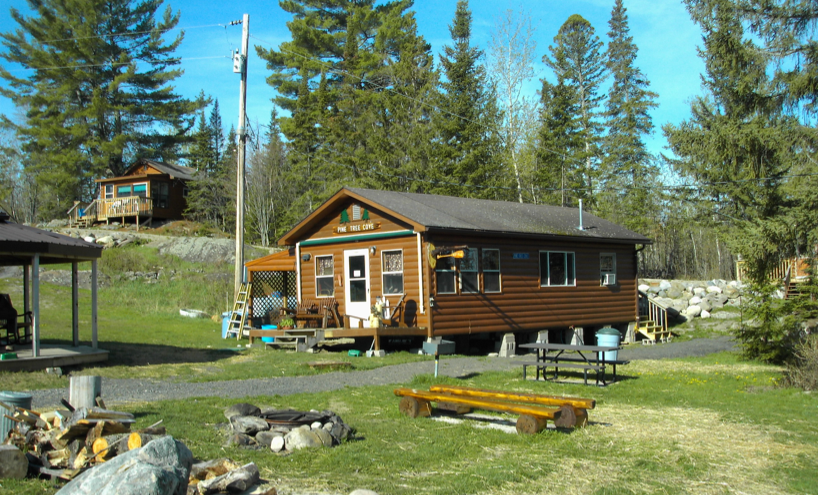 Goal R-1: Preserve opportunities for outdoor recreation in St. Louis County.
Objectives
R-1.1: Where possible, use the Future Land Use Maps and county ordinances to guide intensive development, such as residential subdivisions or industry, to areas with supporting infrastructure and services, and away from forestry and agricultural areas appropriate for hunting and other outdoor activities.
R-1.2: Work with local, state, and federal agencies to improve and promote existing lake and river access points.
Goal R-2: Promote regional trail development and maintenance.
Objectives
R-2.1 Work with local communities, advocacy groups, and others to expand the regional trail system and to maintain and expand opportunities for all possible user types. Prioritize links that are identified in county and regional trail plans.
R-2.2: Protect existing trails and support permanent easements through private lands to help facilitate trail maintenance and construction.